Song Wizard
Do you want to make a great song? Create your own song using iSongwriter. With a little musical knowledge, you can create an awesome song.
DOWNLOAD
FEATURES
MELODY
It will automatically generate a melody suitable for the chord progression. You can edit the melody by just specifying contours. (likes upward, downward, horizontal, vertical, u-shaped, n-shaped, and wave)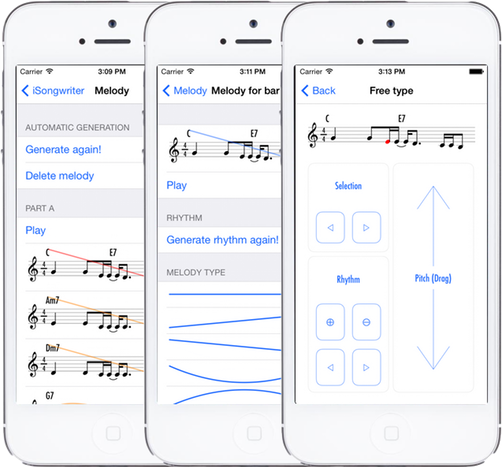 CHORD PROGRESSION & LYRICS
It will automatically generate chord progressions suitable for part A, B, and C. Also you can edit chord progressions. Write your lyrics for the melody.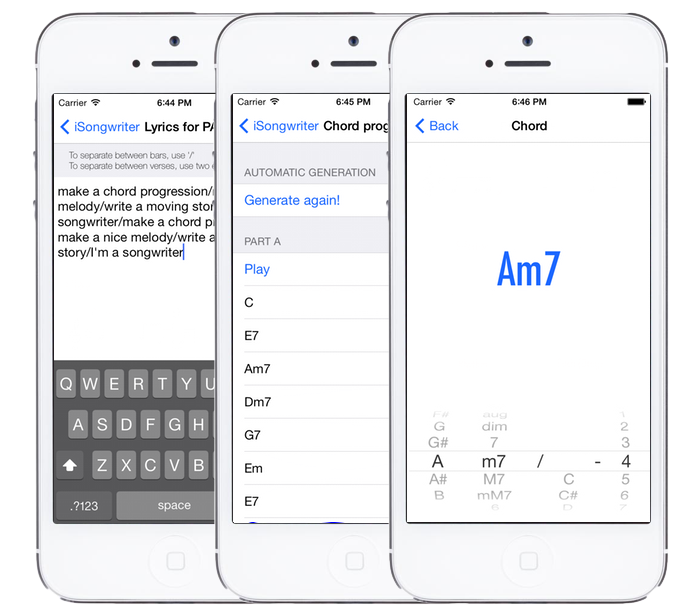 ACCOMPANIMENT FOR KEYBOARD, BASS, AND DRUMS
By selecting the genre of the song, you can automatically generate accompaniment pattern for keyboard, bass, and drums. You can buy more accompaniment patterns through in-app purchase.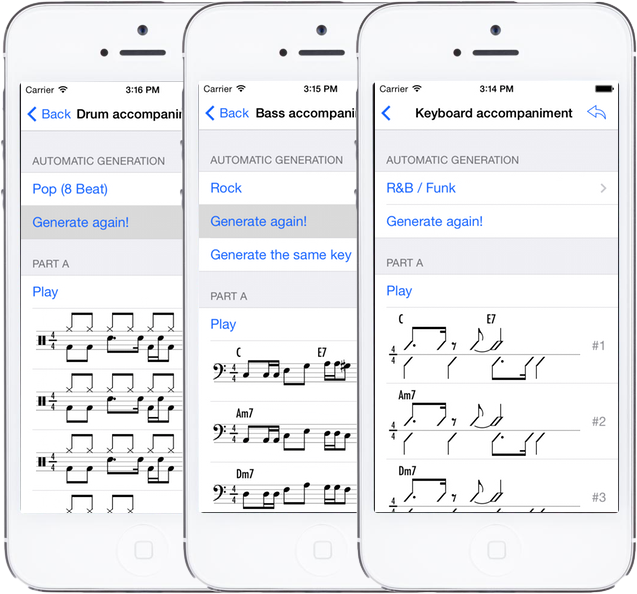 INTERACTION WITH OTHER MUSIC APPS (iOS Only)
AUDIOBUS Record and mix your song with other producing app. (ie, GarageBand, FL Studio, ...)
INTER-APP AUDIO Use musical instruments apps as your sound. (ie, Sampletank, Alchemy, ...)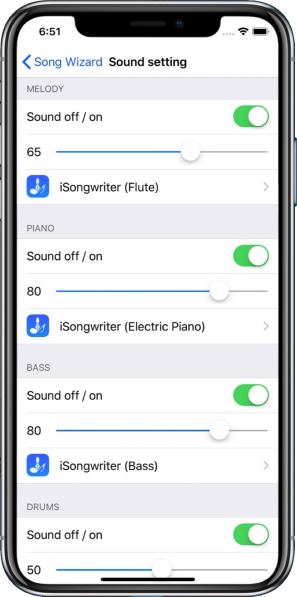 COMPOSITION
Please complete your song by specifying the order of parts. and repeat your parts.
PROPERTIES
You can edit key, tonality, time signature, and tempo.
SHARE & EXPORT
You can export your song to a MIDI file. also you can export to the sheet music as an image.